Pampers Swaddlers and Cruisers are two popular diaper types, but they offer different features that may benefit different parents.
Let's take a closer look at each of these diapers to get a better understanding of their differences so that you can make a more informed decision on which one is right for your baby.
Features and Benefits of Each
They are two of the most popular diaper types. Each diaper has unique features and benefits that can help parents decide which option will best suit their children's needs.
It is important to consider the features and benefits of each type. Pampers Swaddlers offer a breathable wetness liner to keep baby's skin dry and comfortable, a feature not found in the Pampers Cruisers range. The unique Absorb Away Liner also ensures that wetness stays away from the baby's skin, something that is crucial for parents who want to help their children stay comfortable as they sleep.
In addition, Swaddlers have an umbilical cord notch designed to protect your little one's delicate belly button area while they are still healing after birth. With an ultra-absorbent core and Absorb Away Liner, these diapers also provide up to 12 hours of overnight protection – perfect for those extra-long days and even longer nights when your child needs extra absorption capacity compared to normal daytime activities.
Pampers Cruisers each have special Dry Max technology designed to quickly absorb wetness away from baby's sensitive skin and distribute it throughout the diaper evenly for maximum dryness during nighttime or naps. Furthermore, flexible sides feature "stretchy" wipes for complete coverage over every wriggle on the baby's body – morning or night – ensuring that no mess escapes outside the diaper! Plus, a thinner core than other brands allows more freedom of movement and permits air circulation within the nappy – so your baby won't wake up feeling sticky or uncomfortable due to trapped moisture build-up from ordinary diapers during nap times.
Comfort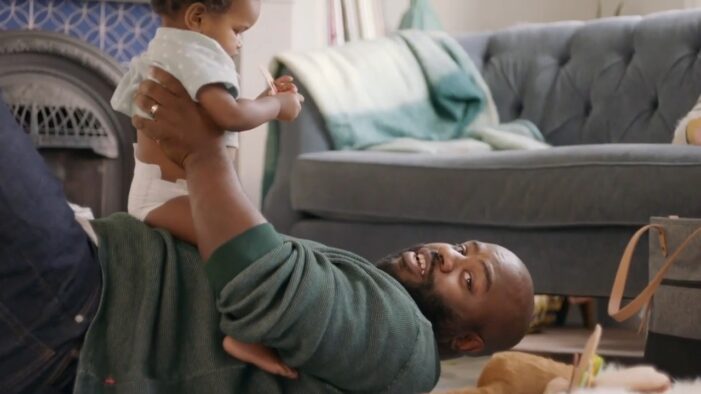 When it comes to comfort for both baby and parents, Pampers Swaddlers and Cruisers both aim to provide the best support for the baby's delicate skin. Both diapers are designed with softness and comfort in mind and offer other features to ensure optimal comfort.
Let's take a look at some of the specific features of each diaper when it comes to comfort.
Softness and Comfort of Swaddlers
This is a popular diaper choice among parents because of the impressive softness and comfort it provides for babies. Its innovative outer cover is made with a soft and breathable material that helps protect your baby's delicate skin from chafing and irritation. Its interior features an extrab absorbent layer that quickly locks away wetness to keep your baby dry and comfortable.
Compared to Pampers cruisers, Swaddlers feature superior absorbency, softer materials, and snugger fit which provide better overall protection against leaks. Additionally, Swaddlers have better stay-put leg cuffs which are designed to help guard against leaks while your baby sleeps or moves around.
Families who have chosen Pampers Swaddlers over cruisers have consistently reported improved sleep quality in their precious cargo thanks to the superior protection they provide.
Softness and Comfort of Cruisers
Pampers Cruisers are designed to help children feel comfortable and secure during their active exploration and playtime. Cruisers feature a unique three-way fit system that includes air channels, Flexible Waistband, and extra absorb-away layers for better leakage protection. Soft, feathery materials ensure that toddlers stay dry and comfortable, even after experiencing several wetness events.
A breathable outer cover allows air to move freely so that your little explorer can comfortably move around. The front-to-back stretch helps the diaper stay in place and prevent slipping or bunching up during your baby's activities. Flexible Waistband technology gives even more flexibility, accommodating the shape of your baby and allowing them to move around without restriction or discomfort.
Finally, additional absorbent layers provide superior leakage protection. The thin core is designed to quickly draw moisture away from the skin while Pampers' signature Lotion With Aloe Vera helps protect delicate skin from irritation caused by diaper rash. With all these features combined, Pampers Cruisers offers parents an unbeatable combination of comfort and leak protection for their youngest adventurers!
Fit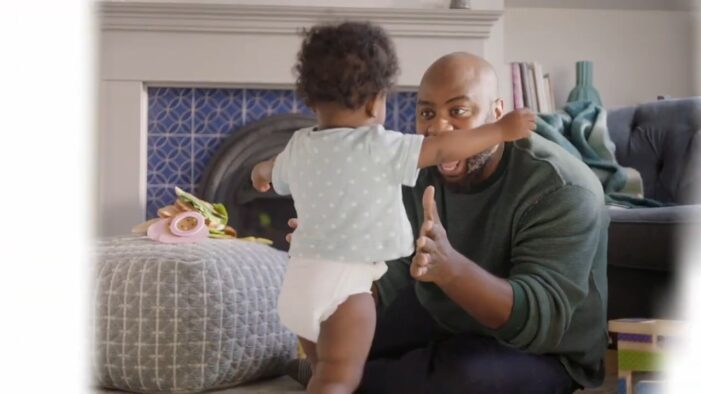 When it comes to Pampers Swaddlers vs Cruisers, the fit is an important factor to consider. Swaddlers are designed to provide a secure fit, with a unique stretchy fabric and snug waistband that moves with your baby to help prevent leaks. Cruisers also feature a stretchy waistband, but its secure fit system with 360° stretch offers an even snugger fit.
Let's take a closer look at the fit of both Pampers Swaddlers and Pampers Cruisers.
Fit of Swaddlers
Pampers Swaddlers come with a flexible, stretchy fit that is designed to move with your baby. The waistband and outer cover are soft, allowing your baby to have complete freedom of movement without feeling restricted. The extra soft fabric provides comfort and wraps your baby securely in one snug diaper. For babies who prefer a natural feel, Pampers Swaddlers are constructed of cloth-like materials so they blend right into their environment.
The material is also gentle on the skin and breathable to help keep bodies comfortable all day long. With a Quilted channel design, Swaddlers provide maximum absorbency while keeping the mess away from the skin. An umbrella leg shape also helps contain leaks which help make clean-up easier for parents and caregivers. In addition, an Umbilical Cord Cutout (UCC) provides protection for newborns in this sensitive area where too-tight elastic can impede healing.
Fit of Cruisers
Pampers Cruisers offer a snug and comfortable fit that is designed to keep up with your active baby. Its stretchy sides move with your baby, providing superior flexibility and protection against leaks. Its three layers, including super-absorbent micro pearls, help provide outstanding leakage protection for up to 12 hours.
Breathable materials keep your baby cool and dry all night long, while its wetness indicator changes color when it's time for a diaper change.
With the Fit of Cruisers diaper, you can rest easy knowing your baby is comfortable and secure!
While deciding on the perfect diaper for your baby, you may also be curious about whether pregnancy dreams can predict your baby's gender – dive into our analysis and discover what the science says.
Absorbency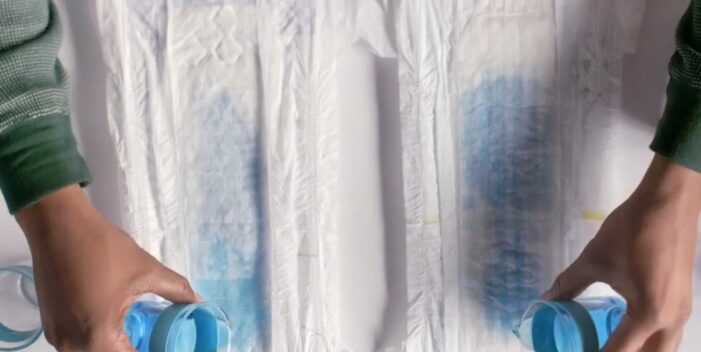 When it comes to absorbency, it is important to consider which diaper will do its job best.
Pampers Swaddlers and Cruisers both feature special absorbent materials that keep your baby dry throughout the day and night.
Let's take a deeper look at their absorbency rates and how they compare to each other.
Absorbency of Swaddlers
When considering the absorbency of diapers, it's important to pay attention to two essential elements – core and layer. The core is made up of absorbent materials like wood pulp and super absorbent polymers (SAPs) which help draw the wetness away from a baby's skin and lock it into the diaper's layers. On top of this is the layer, an essential part of any quality diaper. It keeps the baby dry by helping to make sure that urine does not move around in the diaper.
Pampers Swaddlers diapers feature a unique combination of comfort and absorbency with five layers that protect a baby's delicate skin while providing maximum dryness. Their white Absorb-Away layer aids in absorption while wicking away moisture, keeping your little one dry and comfortable overnight.
In addition, they are wrapped in a quilted soft outer cover which gives babies additional comfort knowing they are secure and snug throughout their naps or overnight slumbers. As compared to regular Pampers Cruisers diapers, Swaddlers have 10x more absorption versus the normal rate of infant urine output over 8 hours for 8x drier nights!
Absorbency of Cruisers
The diaper has four layers of absorbency that work together to absorb immediately and keep your baby's skin protected from leaks throughout the night.
The extra-absorbent core absorbs up to 20x its weight in liquid, which helps keep your baby's skin dry for up to 12 hours overnight. The inner layer of the diaper is also extra soft for delicate skin, with a delicate top sheet that helps prevent any rubbing or chafing.
Together, these features ensure that your little one stays comfortable so they can have uninterrupted sleep.
Price
They are both widely-used diapers, but when it comes to affordability and cost, which one should you choose?
Let's take a look at the comparative prices of these two diapers, and how they stack up against each other. We'll also discuss if there are any savings to be had if you buy in bulk.
Price of Swaddlers
Pampers Swaddlers are sold at a variety of price points depending on the product size and quantity. Pampers generally fall into three price tiers, economy, mid, and premium (with Swaddlers in the mid-price point tier). Economy sizes typically come in boxes of 124-count to 204-count packs, while mid and premium sizes range from 224 – 384 count.
To give an example of cost with diaper type, for a jumbo economy pack (56 to 70 diapers per pack) for size 2 Pampers Swaddlers, you can expect to pay around $24.99-29.99 per package. The larger the box, the lower the cost; for example a jumbo pack of size 4 (50 – 66 diapers per pack) will range from $31.99-35.99 per package. The larger packages tend to be more cost-effective as you buy more diapers for less money.
As you navigate the world of baby products and make a choice between Swaddlers and Cruisers, you may also find it helpful to understand the differences in children's clothing sizes so that you can dress your little one comfortably and stylishly.
Price of Cruisers
Pampers Cruisers diapers are a step up in price compared to Swaddlers, but they offer more features and comfort for babies who are beginning to move around more. The Cruisers range starts at about $0.25 for each diaper and increases according to the quantity purchased. You can also purchase larger packs with discounts from many retailers ranging from 20-25%. Some stores even offer free shipping or special coupons if you buy in bulk, which can make Cruisers more affordable over time.
Depending on your baby's needs, Cruisers may be the better choice for long-term comfort throughout the night and day. This diaper is great for older babies that are ready for more active play or those who need added leg coverage. Pampers Cruisers provides worry-free protection with their unique three-layer technology that helps keep skin dry and comfortable all day long so you won't have to change as often as with other diapers.
FAQs
Do Pampers Swaddlers or Cruisers have a wetness indicator?
Swaddlers have a wetness indicator that changes color when the diaper is wet, while Cruisers do not have a wetness indicator.
Do Pampers Swaddlers or Cruisers have a 3-way fit?
Cruisers have a 3-way fit that adapts to the baby's movement, while Swaddlers do not have a 3-way fit.
Are Pampers Swaddlers or Cruisers better for overnight use?
Both of them are designed for overnight use and have extra absorbency, but Swaddlers may be more comfortable for younger infants.
Are Pampers Swaddlers or Cruisers more eco-friendly?
Neither of them is biodegradable or compostable, but Pampers has committed to making their products more sustainable by 2030.
Can you use Pampers Swaddlers or Cruisers for swimming?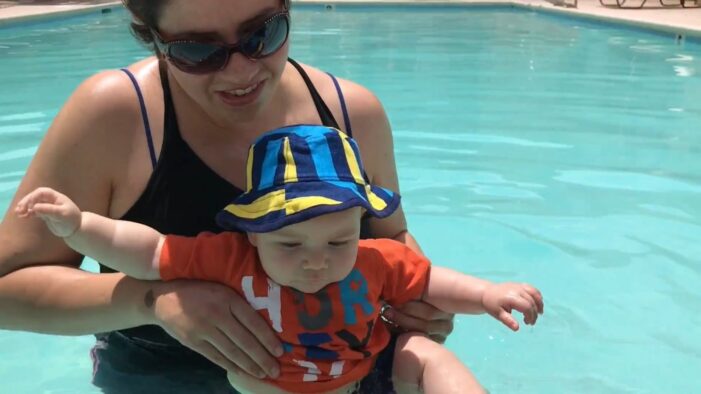 They are not designed for swimming, but Pampers Splashers are specifically designed for use in the water.
Do Pampers Swaddlers or Cruisers have a scent?
They do not have a scent added to them, but some parents may notice a slight scent from the materials used.
Conclusion
In conclusion, Pampers Swaddlers and Cruisers are both high-quality disposable diapers designed to meet the needs of babies at different stages of development. Swaddlers are best suited for newborns and infants, with a soft and quilted material and a wetness indicator, while Cruisers are designed for active babies who are crawling or walking, with a 3-way fit that adapts to baby's movement and a contoured shape that stays in place.
Both Swaddlers and Cruisers are designed to be absorbent for overnight use, but Cruisers may have more absorbency due to extra absorbency channels. Ultimately, the choice between Swaddlers and Cruisers depends on your baby's age and activity level, and both diapers offer reliable protection and comfort for your little one.